About Family Chiropractic of Fairfax: My Family Wellness Center
Northern Virginia Magazine– 2013 Top Chiropractors
Open Care– 2016 Patients Choice Winner
Since 1982, Family Chiropractic of Fairfax: My Family Wellness Center has been an oasis of healing for those in Fairfax and surrounding areas. Dr. Gary Dennis and his team are passionate about providing patients of all ages with exceptional chiropractic care.
We chose to locate our practice here because our chiropractors also live in this city and wanted to be part of our vibrant community.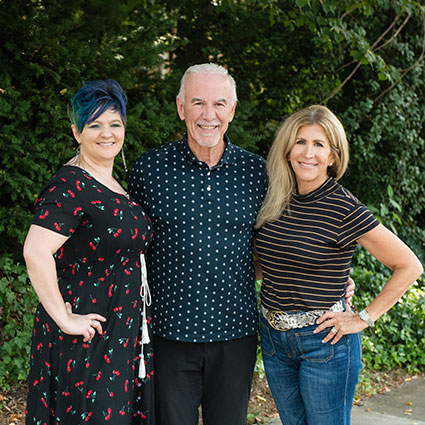 An All-Ages Practice
As a family chiropractic office, we see patients of every age and stage, from babies and kids to adults and seniors. Our natural chiropractic care is customized to meet the needs of each patient.
Whether you're a young parent needing more energy to get through your workday, an athlete with a sports injury or a senior seeking to have greater mobility, patients across the spectrum can benefit from our natural care.
Our goal is to have Fairfax and surrounding communities to become recognized for having one of the healthiest populations in the United States.
MEET THE DOCTORS »

Relax in Our Peaceful Practice
Unlike cold and clinical doctors' offices that you've likely been to in the past, our practice is welcoming and peaceful. Here you can relax and immediately will feel cared for.
Taking Care of People
While there's a lot of treatment available in the world, we find that there's not enough care. What we take great pride in is the compassionate care we offer to our patients. Here, we'll always take the time to listen and get to know you and what your goals are. Whether you want more energy to play with your kids or want to run a marathon, we'll help you achieve your goals.
Convenient & Accessible
Our practice is in a high traffic area that's easy to get to. We have plenty of free parking available. We also offer same-day appointments, have on-site X-rays and are open late Monday through Friday along with convenient Saturday morning appointments.
Book an Appointment
Discover how chiropractic care can improve your health and life. Contact us today to schedule an appointment!
---
About Family Chiropractic of Fairfax: My Family Wellness Center | (703) 273-7733