Meet the Doctors at Family Chiropractic of Fairfax: My Family Wellness Center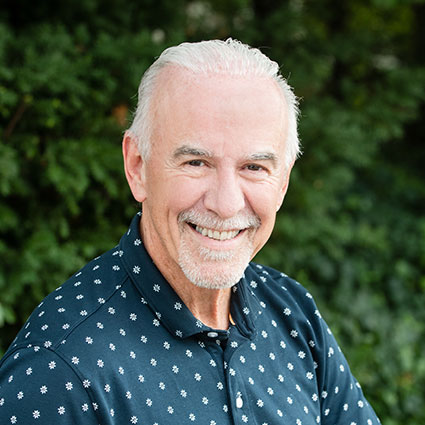 Dr. Gary Dennis
Hi, I'm Dr. Gary Dennis. I've been in practice in Fairfax for 28 years and still love coming into the office every day to care for my patients to help them regain and maintain their health. I was originally attracted to chiropractic as a profession because the science and art of chiropractic was based in a deep respect and understanding of the human body's ability to repair and regulate itself.
Through undergraduate and graduate studies of anatomy and physiology I was awed by the complexity of each of the body's systems from the circulatory system to the digestive system, from the immune system to the reproductive system. What I began to clearly understand was that the best thing I could do, as a physician, was not to add anything to the body but rather to eliminate any interference to proper body function.
As a chiropractor, I
care for my patients
as a whole person with a single purpose of helping my patient (no matter what age or condition) to be as healthy as they can be. I do this in two ways. First, by making sure their spine is properly aligned and mobile so that nerves function properly which in turn eliminates interference to proper body function. Second, by teaching my patients how they control how healthy they are by giving them guidance in the three dimensions of wellness:
the physical dimension (exercise),
the bio-chemical dimension (nutrition and supplementation), and
the psychological dimension (managing stresses).
We call our office Family Chiropractic of Fairfax: My Family Wellness Center because we treat each of our patients and each of our staff members as family.
I am very fortunate to have been blessed with a wonderful family including my lovely wife Debbie, three college-age daughters: Jessie and Dani who will be graduating from college in May, Alyssa who will be graduating from college next May, and son Ben who will be starting his freshman year in college in September.  Their enjoyment of life has been enriched by respecting their body and following a healthy lifestyle that includes chiropractic care, eating well, keeping physically fit, and working to reduce stress in their lives.
We would be happy to take care of you and your family. We look forward to supporting you in teaching your family, from a very early age, how to care for their body through development of habits that will last a healthy lifetime.
If you have any questions, please don't hesitate to call me at my office at (703) 273-7733.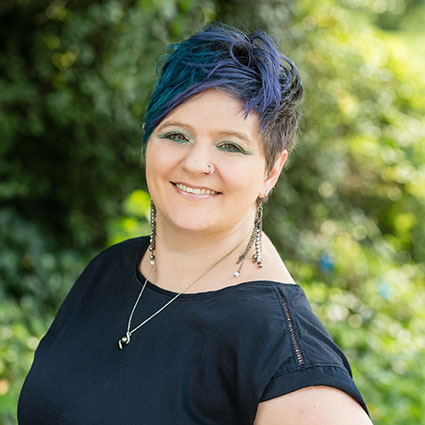 Dr. Lisa Przybysz
I graduated with honors from Life University's College of Chiropractic. I received my Bachelor degree in Biology from the University of Detroit Mercy.
I have been personally seeing a chiropractor since the young age of six. My mother started taking my younger brother when he was one year old because of constant and severe ear infections. After about a month of care he was rid of the infections, off antibiotics, and not in need of another eustachian tube surgery. Because of the great success with my brother's health, my mother brought in the rest of the family for chiropractic evaluation. Thereafter, a monthly chiropractic adjustment became a very important part of our healthy lifestyle habit.
Read more about Dr. Przybysz »
I have always had a passion for working with children and I dedicate much of my practice towards helping families have healthy pregnancies and births as well as assisting infants and children through their milestones and many challenges of life for optimal growth and development. I have taken several continuing education courses that focus on pediatric and maternal care.
I specialize in very gentle, specific adjustments for both pregnant moms and their kids. I am also certified in the Webster technique, which is a specific chiropractic analysis and adjustment that reduces the effects of subluxation and/or sacro-iliac joint dysfunction. In doing so, neuro-biomechanical function in the sacral/pelvic region is improved.  If your baby has not moved into the vertex position (head down) after your 7th month, come visit us today.  The Webster Technique is a specific chiropractic adjustment that reduces interference to the nervous system, and balances out pelvic muscles and ligaments. Many times, this avoids a C-section birth, as the need for medical intervention during labor greatly decreases in women who have had prenatal chiropractic care.
I am also well versed in cranial sacral technique, which is a specific technique that focuses on the structure of cranial bones and the flow of the fluid that bathes the brain and spinal cord.
I am a member of the International Chiropractic Pediatric Association and am currently enrolled in their pediatric diplomat program. I am also a member of the Virginia Chiropractic Association and the International Chiropractic Association.
In the Fairfax area and community, I am a member of the Northern Virginia Holistic Moms Network, Birth Matters of Loudoun County, and Business Networking International. I also have a research article published in the Journal of Pediatric, Maternal & Family Health Chiropractic on the Chiropractic benefits and Management of a Child with Attention Deficit Hyperactivity Disorder (ADHD).  I am also an active member of La Leche League international, an advocate for breastfeeding mothers and a La Leche League leader with the Fairfax City chapter.
My husband, Dave, and I gave birth to our first baby, Ava, in 2008, and our second, Ivan, in 2013.  They were both born at home.  We also have a pot belly pig at home whose name is Burger. We spend lots of time outside and really enjoy camping, hiking, gardening, and visiting as many local farmers' markets as possible! I look forward to seeing you in the office.
Thanks for visiting our site. We look forward to meeting with you in person and learning how chiropractic can fit into your health care goals. Give our Fairfax chiropractic office a call or click here to email us and we can arrange a time to explore your options!
---
Meet the Doctors at Family Chiropractic of Fairfax: My Family Wellness Center | (703) 273-7733