Insurance and Payment Options at Family Chiropractic of Fairfax: My Family Wellness Center
Affording Chiropractic Care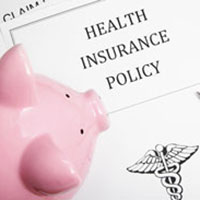 The doctors in our office have been certified as participating physicians with most insurance companies and HMO's. Our highly trained insurance staff understands how stressful, and sometimes frustrating, it is dealing with the maze of forms, pre-authorizations and other requirements you may encounter, as a patient, when trying to utilize your health insurance benefits most effectively.
By asking you a few simple questions over the phone regarding your insurance plan, we will be able to give you the answers to what coverage you have and how to best qualify for your insurance benefits.
Many insurance and HMO (health maintenance organization) plans have high deductibles, high co-pays, poor coverage or even no coverage for health care services that most of us think should be covered better. If you and your family have an insurance plan that fits this description or you have no insurance at all, we can help you afford to get the health care services you need by providing several optional methods of payment.
Along with standard payment methods of cash, check, charge and debit card, we also provide no interest payment plans through Care Credit.
Get Started Today
For answers to all your insurance or payment options and questions, call our clinic today!
CONTACT US »
---
Insurance and Payments at Family Chiropractic of Fairfax: My Family Wellness Center | (703) 273-7733