Family Chiropractic of Fairfax: My Family Wellness Center Success Stories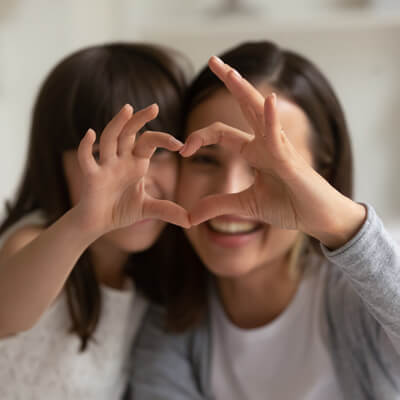 What Our Fairfax Patients Say
At Family Chiropractic of Fairfax: My Family Wellness Center we love when patients share with us their feedback and comments after chiropractic care. Please read our patient testimonials below to see what other people have achieved through their tailored treatment plans with us.
Share your stories too! Click here to send us your feedback so that we can help to spread the word about the benefits of natural Family Chiropractic of Fairfax: My Family Wellness Center care.
For more information, or to schedule an appointment contact us today.
---
I Was So Impressed
It was refreshing to see a doctor in Northern VA interested in addressing the root cause of my daughter's medical concerns. I was so impressed I made myself an appointment before I left.
-Erica C.
Top Notch Professional Facility
From the Office Manager all the way to Dr. Dennis, the experience was great! I'm big on being educated and things making sense to me and after meeting with Dr. Dennis I felt great about the road ahead in regards to my lower back and neck treatment. Top notch professional facility. Thank you for quelling my fears.
– Brandon H.
I Have High Hopes For My Treatment
Dr. Lisa's ability to connect with my 11 year old son was amazing! He was engaged and excited about being treated and starting to feel great. I too felt heard and have high hopes for my treatment. I appreciate that the first appointment is a whole health screening and assessment to determine the upcoming course of treatment.
– Danielle C.
Has Helped 4 Generations Of My Family
I have been treated by Dr. Dennis for over 30 years. Now that my grand daughter (4 months old yesterday) has seen him, he's treated 4 generations of my family. Definitely the best chiropractor around.
– Ron M.
Comfortable
Love how comfortable Dr. Lisa made me. Love how she wants to share her knowledge and feel that she wants to educate her patients. Speaks to you more like a friend than just another patient.
– Becki C.
Chiropractic Care Helped Me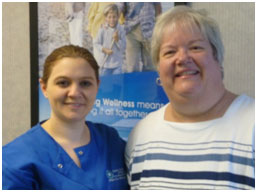 About 20 years ago I fell down the stairs in my home and landed flat on the lumbar part of my spine. After that, my back started giving me problems. My primary care physician told me I had arthritis and a mild case of scoliosis and he treated me with pain medication and muscle relaxants for the next several years. When I asked him if chiropractic care would help me, he said he did not believe in chiropractors.
I got to the point where I never wanted to go anywhere because sitting and standing for long periods caused back pain. I was so used to being miserable that it had just become a daily part of my life.
In September of 2008 I was sent to Family Chiropractic of Fairfax by my new primary care physician. For 3 months, I saw Dr. Dennis every day except Sunday. It was a long duration but I never faltered because Dr. Dennis gave me confidence that my back problem could be corrected. Slowly but surely I began to see an improvement in my back.
I am 57 years old and I feel like I should have felt around 40. I can play with my grandchildren and stand and sit for as long as I want to. Simple things that I couldn't do before have now become a part of my life-like picking up a penny off the ground.
Dr. Dennis and Dr. Lisa have literally given me my life back. They have accomplished what primary medical care, medication and physical therapy were not able to do.
Thank you, Dr. Dennis and Dr. Lisa, for all of your time, care and patience you have taken with me. Now, if I could only look like I did when I was 40!
– Bonnie L.
Wouldn't Be Able To Do Without Chiropractic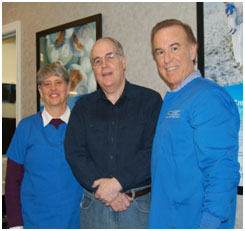 17 years ago I started having lower back pain. When it didn't get much better after a few months, I went to Family Chiropractic Center. They did electrical stimulation and spinal manipulation and I was told to do stretching exercises at home. After about a month I started to get better and started coming once or twice a month.
I still have to be careful about my back. In 1997, I gave up bowling, but I am 65 years old and can do lots of things now that I could not do at 47. By being careful, doing my exercises and getting regular adjustments, my back has gotten better and better. Without the chiropractic treatment I have gotten at Family Chiropractic Center, I would not be able to do the walking, exercising, etc. to get where I am today.
– Tom M.
---
Family Chiropractic of Fairfax: My Family Wellness Center Reviews | (703) 273-7733